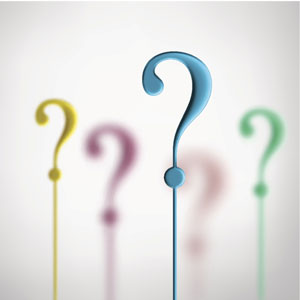 FAQ
Triad Family Chiropractic Answers Common Questions
New to chiropractic? Have you seen to a chiropractor before, but never been to our office? It's understandable that you might have some questions. Here, you can read about some of the most common queries we hear at Triad Family Chiropractic.
Who can benefit from having chiropractic care?
The short answer is: nearly everyone. Chiropractic helps people achieve their best possible health. We see people of all ages, from birth to senior citizens. Chiropractic is a powerful tool that can assist in meeting your health goals. Most people start care because they experience a certain condition. Some of the most common that chiropractic can help with are
Back pain
Disc injury/bulging disc
Headaches (migraine, tension or cluster)
Muscle spasms
Neck Pain
Pinched Nerves
Pregnancy
Radiating pain in the arms or legs
Sciatica
Sports performance and injuries
Can a child get an adjustment?
Yes! When a baby or child is adjusted, their body can work at its best. That's more important than ever during childhood, which is a time of great changes. When we adjust our youngest patients, we use techniques that are gentle and tailored to them.
Are chiropractors real doctors?
Yes. A chiropractor attends an accredited school to earn a Doctor of Chiropractic. Most states quire a four-year undergraduate program followed by four years of chiropractic school. Just like a medical doctor, a chiropractor takes courses such as anatomy, physiology, kinesiology, pathology, and radiology. The biggest difference is that a medical doctor is trained in medicine and surgery. Chiropractors learn a more physical approach to addressing patients' needs with adjustments, exercises, therapies and more.
A chiropractor must adhere to state's requirements to be licensed. In North Carolina, these requirements are strict. A chiropractor must pass a four-part National Board of Chiropractic examination and a physiotherapy examination. A passing score is 375, but in our state, a doctor must have a minimum score of 475. Following these examinations, a jurisprudence test must be taken.
Will I need to have X-rays taken?
We will only take X-rays on you if we believe it is absolutely necessary. After your consultation and examination, we can determine if you need them. If they are, X-rays will allow Dr. Craig to see the exact position of your spine and whether an adjustment will help you.
Do medical doctors and chiropractors work together?
There are many medical doctors that see the benefits of chiropractic and refer their patients to us. We're happy to work with your other doctors if needed. Since we take different approaches to treatment, our collaboration may get you the best possible solution.
Is chiropractic the same as physical therapy?
No. A chiropractor is the only doctor that is trained to detect and correct subluxation. An adjustment can only be performed by a chiropractor. Some therapies we have, such as ice, electric muscle stimulation, heat and ultrasound may also be used in a physical therapist's office.
Once I start care, will I have to continue for life?
No. Though we know the benefits of lifetime care, how long you'll continue seeing us is up to you. Your adjustments may be higher in frequency when you first begin care. Over time, as you improve, we'll spread out the frequency.
Health is a process. Just like exercising regularly, getting good nutrition and enjoying adequate sleep, chiropractic is a piece of the puzzle to a healthy lifestyle.
Call Now
We're here to answer your questions. Contact our team today to learn more! We are open late for your convenience.
CONTACT US »
---
Triad Family Chiropractic FAQs | (336) 904-0752