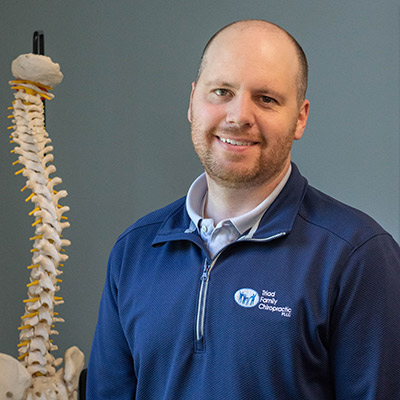 Meet Dr. Craig Hensley
Helping people is the best part of being a chiropractor. I love making an impact on people's lives.
While in college, Dr. Craig was stricken by debilitating migraines. The medications his doctor recommended made him feel sicker and sicker. Finally, he met a chiropractor who told him there was another, healthier option to try. Under care, Dr. Craig went through incredible changes that made him realize this was the career path he wanted to take.
Find Your Best Life
To complete his chiropractic education, Dr. Kimley Craig Hensley Life University in Marietta, Georgia. Today, he continues to learn by taking regular courses and seminars. He had an advanced certification in Torque Release Technique®. Dr. Craig takes his patients beyond pain relief.
Chiropractic isn't about cracking spines.
He looks to improve the function of your brain with specific, tailored adjustments. You'll find that his approach to care is honest and straightforward, which our patients love. He'll tell you what is happening in your body and whether chiropractic is right for you. If so, your care will be customized to your needs. If Triad Family Chiropractic can't help you, we'll tell you who we think is right for your case.
CHIROPRACTIC CARE »
Family and Faith First
When he isn't in the office, Dr. Craig loves spending time on his other passions: family and faith. His family includes a wife, two sons and a little girl in heaven. They love being in the mountains together hiking or skiing.
---
Dr. Craig Hensley | (336) 904-0752